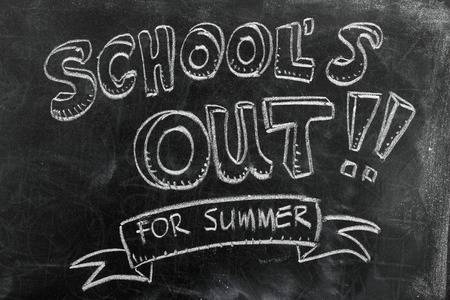 Schools out! It's time to clean up the mess!
For 200+ days of the year thousands of schools all over Australia play host to millions of children as they learn, play, eat and grow.
In terms of finding a resource that is more thoroughly put through its paces – you would be hard pressed to find one that competes with a school, perhaps other than the family car or an active family home.
Lots of people, with lots of dirt and germs, trek through schools on a daily basis.
Considering how many people rely on these important resources, and how many lives are effected if there is a bacterial outbreak causing the spread of sickness (including all those mums and dads when it is carried from the school cafeteria to the home kitchen), it's important to keep these places as clean and as hygienic as possible.
In this blog we provide the reasons why it's so important to keep schools and other educational facilities clean, which areas need special attention, and advice and helpful hints on how to win this never ending battle.
Why its important to give these spaces some love
It's frustrating when a valuable asset, such as a school or a university, is either not used to its maximum potential or costs money because it is not managed properly. Take the simple fact that globally it is estimated that 22 million school days are lost to the common cold.
Preventing the spread of germs depends heavily on a properly maintained and clean environment. We all know that having a clean school reduces the incidence of sickness, but it also has been found to impact on student success and increase operational efficiency.
With this in mind it makes sense that the reasons for investing time and money into keeping a school clean are.
Improving student success
Healthy students are able to focus better at school, will be less tired, will suffer less absenteeism and learning outcomes and results will be improved.
Also relevant is that healthy teachers will also experience less sickness, less absenteeism and therefore learning outcomes will be improved for students as a better and more consistent teaching environment will be provided. A Harvard study showed that a teacher missing ten days of school over a year period is equivalent to the class being taught by a novice teacher. Preventing sickness has a massive positive impact.
A happier and more productive environment
Students and teachers are generally happier and more productive in a clean environment. Add the benefit that a hygienic environment will prevent the spread of harmful bacteria and therefore sickness and keeping it clean is a no brainer.
Operational efficiencies and improved wear and tear timeframes
Resources, spaces, facilities (like canteens, toilets and gyms) and equipment (like refrigerators, coolrooms, ice-machines, bay-maries, dishwashers) will last longer, require less repair work and achieve better operation efficiencies if they are kept clean. In the long run this keeps costs down and saves money.
Where are the dirty hot-spots
It's important to keep all areas of a school clean, tidy and rubbish free for the greater good of all. However, there are some places in school that require more intense cleaning than others. We detail the two most obvious and important of these below.
Bathrooms Need to Be Spotless
With students attending school all throughout the week, the bathrooms require constant attention to ensure that they are spotless and sanitary. Daily cleaning is a must along with the continual restocking of hand towels, toilet paper, hand soap and other pertinent consumables.
A school canteen needs to as clean as a fine dining restaurant
While the school canteen may not be a gourmet restaurant, they still need to be cleaned with the same rigour and attention to detail. Lots and lots of people eat food prepared in these spaces!
All of its surfaces, visible and hidden, must be properly sterilised as well as all of its kitchen and food cooking and preparation equipment. Daily cleaning routines are required, but to really ensure that no disease, sickness or bacteria is allowed to fester, grow and then spread, regular professional hygiene servicing should be employed in the same way and time frames as that of a professional food business.
Be best in class, plan a ahead and don't learn the lesson the hard way!
As always, when forming a strategy to ensure that a critical space is properly clean, it's always best to combine effective daily cleaning routines with regular professional hygiene servicing.
School staff, canteen or school shop managers and school cleaning janitorial staff will undertake the daily grind. However, the regular holiday periods that school and educational organisations enjoy present the perfect time and opportunity to engage the services of a hygiene and cleaning services specialist, like Jaymak.
Cleaning the canteen and school kitchens at this time will ensure that daily life at the school is not interrupted and that all areas, hidden and visible, and all equipment, is properly cleaned and germ and bacteria free and that the risk of spreading sickness and disease is greatly reduced.
Why use Jaymak
Jaymak Australia Head Office, and our national franchisee network, consistently work hard in all of our cleaning practices, to achieve our ISO accreditation status. We are the only Australian ISO accredited specialised cleaning service to the food industry, and we are very proud of this status. We feel it sets us apart from all other hygiene and cleaning specialists in the Australian marketplace.
After gaining ISO 9001/22000 accreditation in 2006, we have expanded our food safety management systems to include more than just coolroom hygiene. This has provided us with the ability to provide a unified national and international standard in hygiene cleaning for all of our clients.
We would welcome the opportunity to clean your food preparation school areas. Please do not hesitate to contact us for an obligation free consultation.
Articles and websites used in the research of this blog:
http://www.gcaservices.com/news-and-blogs/2014/12/19/why-a-clean-school-can-impact-student-success
http://journals.sagepub.com/doi/abs/10.3102/0162373708318019
Comments are closed.