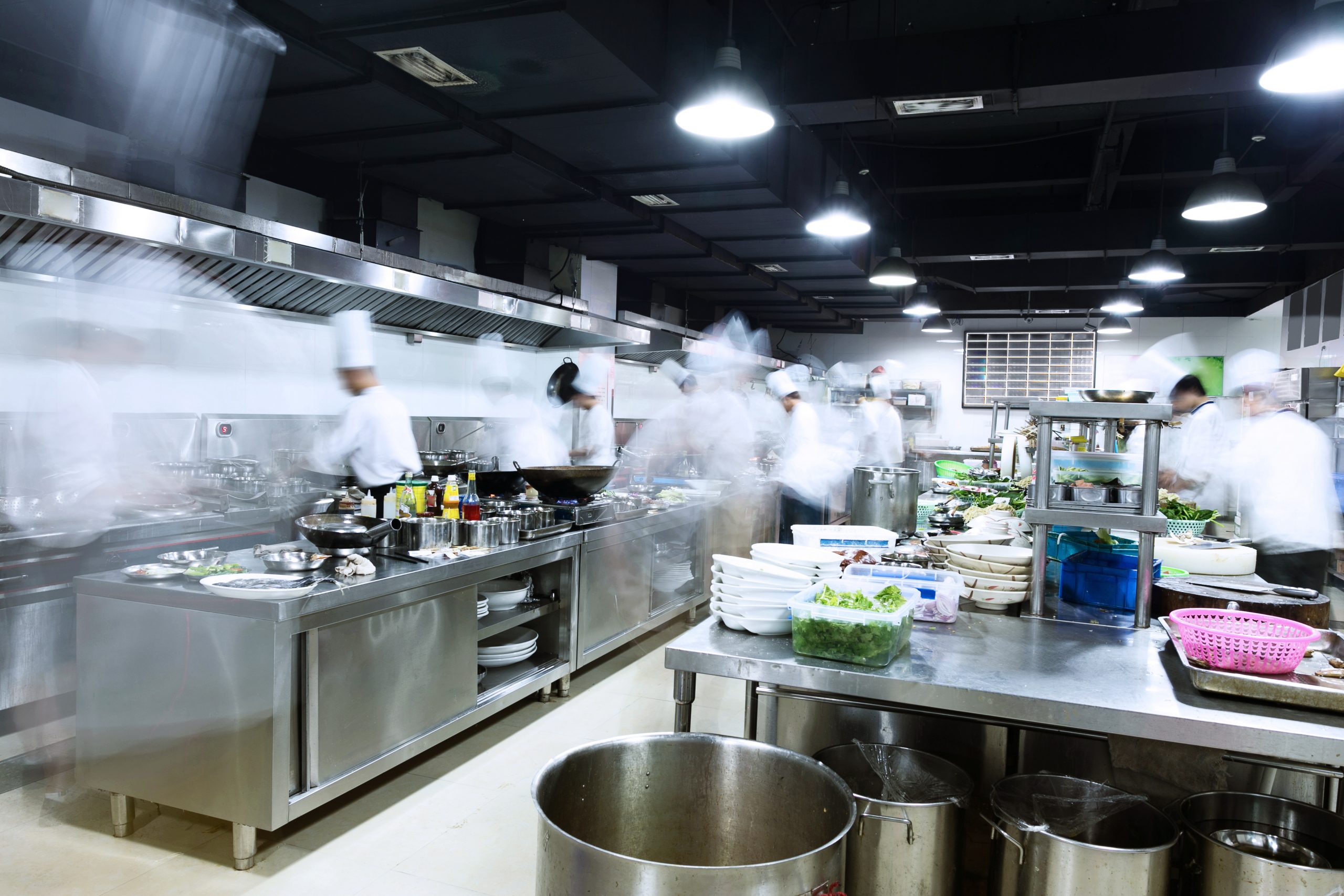 Questions to Ask Your Commercial Kitchen Cleaning Company
While kitchen staff can handle the day-to-day cleaning, a regular deep clean is required by experienced professionals to ensure that your equipment is running at optimum efficiency. Using a certified cleaning company for your preventative maintenance can save you time, save you money, and help your business meet compliance requirements. But how do you know which company to choose? We take you through some questions to ask your commercial kitchen cleaning company to ensure they are the best fit for your business.
How much experience do you have?
As with most professions, experience leads to an increase in knowledge. A team of experienced cleaning technicians that know how to accomplish a quality job to the highest of standards is the difference between a mediocre business and the professionals in certified cleaning. Finding an experienced cleaning company means that you can build a long working relationship, knowing their business will continue to be there when you need them.
Jaymak has been providing hygiene and energy saving solutions in coolrooms and commercial kitchen areas since 1998. We have coverage nationwide to ensure that we provide the best services possible for our customers.
Are you ISO certified?
No matter how quickly you might need your commercial kitchen cleaned, take the time to research the company you are considering to understand their qualifications.
ISO 22000 is a global standard for Food Safety Management Systems (FSMS) and is designed to enable organisations to control food safety hazards along the food chain.
Jaymak is the only company in Australia to be ISO 22000 and ISO 9001 registered with an internationally recognised Food Safety Management System covering specialised cleaning and sanitisation services to the hospitality, healthcare, and food sectors in the area of Risk Management Systems based on the principles of HACCP.
What can I expect from your services?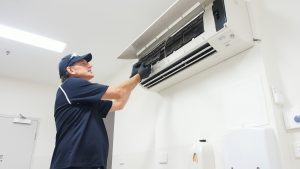 The services offered by each different company will vary so you need to ensure that they meet your needs. It is important to ensure that you understand exactly what you will be getting out of a service. Without clear communication, there can be some guesswork around what you will or won't receive in a service.
Jaymak provides an action plan and full scope of work before you agree to a job. This is to ensure that you are satisfied that the service will meet your needs before going ahead with the service.
Will I receive any documentation?
Documentation is an important part of a food safety plan and will need to be provided during a food safety audit. If your company fails to keep accurate records, there is the potential of failing a food safety audit.
Jaymak provides a post service report that includes a combination of pre and post photos, ATP microbiological testing, pH clearance testing for chemical residue, temperature, and airflow measurements. At the completion of your service, you will also receive a certificate of assurance with ISO 22000 and ISO 9001 compliance.
How much will it cost?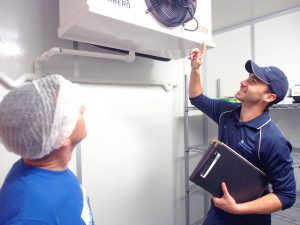 It is important with any business decision that you know just how much a service will cost you and to determine whether the price stated is reasonable. No one wants to receive an invoice that is much higher than expected after completion of a job.
Jaymak provides a full quote that outlines the exact service you will be receiving along with a quote so there are no unexpected surprises when it comes time to pay.
What chemicals do you use and are they safe?
You need to make sure that whatever products your cleaning company uses, they aren't going to be harmful to any food in your kitchen, while still effectively cleaning your kitchen surfaces. It is also important that your cleaning company can provide SDS (Safety Data Sheets) for all chemicals used.
Jaymak have their own exclusive chemicals, specifically designed for purpose. Our chemicals go through testing to ensure that they are food safe when used in food areas and our technicians are trained to utilise our chemicals to provide the most effective clean.
Independent testing was undertaken and has shown that there was no survival of 5 major microbial organisms after a Jaymak procedure for coolroom hygiene utilising our chemicals. Our technicians also use our TGA listed surface disinfectant with a proven 30 second kill-time for SARS-CoV-2 (COVID-19) as a final disinfectant to ensure that all surfaces are left COVID-safe following our service.
Is there any verification of your services?
You need to ensure that the cleaning services you use actually work but biological contamination cannot be seen by the naked eye so you need to ask, how can your cleaning company verify that the have effectively disinfected your equipment and surfaces?
Jaymak offers ATP monitoring as validation of disinfection. ATP (Adenosine triphosphate) is a molecule found in all living organisms. It is used throughout the medical, scientific, food & beverage industries as a standard measurement of contamination or benchmark for disinfection. Results return in seconds so validation can occur quickly and on site.
The above information can help you to evaluate businesses before engaging their services and also to evaluate your current company to ensure that they continue to meet your needs.
Book a free consultation with one of our expert technicians who will be able to help answer any questions you have and provide an obligation free quote. Contact us today! We can assist you with an effective, certified and professional food safety management system.
Resources:
Questions You Should Ask A Commercial Kitchen Canopy Cleaning Company
7 Questions to Ask your Cleaning Contractor * Kitchen Grime (soclean.co.uk)
Comments are closed.