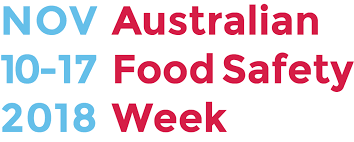 This year National Food Safety Week runs from 10 – 17 November. In what is a national initiative organised by the Food and Safety Information Council, the week's aim is to promote issues and raise awareness of food safety for a number of groups including the consumer, the food services industry, and those in hospitality and other related industries including professional hygiene and cleaning services businesses.
The theme for 2018 is:  Food Poisoning – Take it Seriously.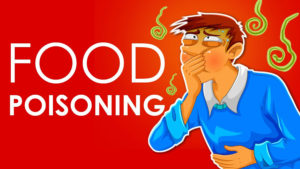 Often overlooked and under-reported, food poisoning can have a large and long lasting impact on a person who has suffered though a particularly bad experience, or on businesses that have had a bacterial outbreak in their environment.
This topic is central to consumer safety, to the practices and standards within the food service industry and to those in other hospitality and related market sectors. It is also one of the key issues that the professional hygiene and cleaning services industry is most passionate about and most skilled in preventing, with the aim of protecting people and businesses against its harmful and often long term implications.
How to participate in the week
Participation in the week is open to all businesses. Hundreds of businesses all over Australia are encouraged to register their involvement on-line and take part by conducting their own event in their own setting, urging local consumers to take food poisoning seriously. To be a part of the week and to find out more about how you or your business can participate click here.
Why take this issue seriously
In the most extreme of cases food poisoning can indeed be fatal, to both an individual and a business, taking both life and livelihood. As a recent case in point highlights, a listeria outbreak linked to Australian rockmelons earlier this year resulted in seven tragic deaths, a miscarriage and many other cases of serious reported food poisoning sickness where victims were hospitalised. The rockmelon farming industry was also devastated, with demand for rockmelons plummeting 90% and it being described as a national disaster that will cost the industry tens of millions of dollars and take years to recover from. Thousands of lives have been negatively affected by this one case both now and into the future.
Prevention – regularly employ a professional hygiene services cleaner                        
Professional hygiene and cleaning businesses like Jaymak Australia are focussed on keeping members of the food services industry and other food preparation and producing environments safe and free of bacterial infection. It's important that these spaces are regularly professionally treated for both the protection of their customers and their own healthy business future.
Other ways to prevent a food poisoning outbreak
Also follow these food safety tips to reduce your risk of listeria and other bacterial infection as well as other forms of food poisoning:
Always wash your hands with soap and running water and dry thoroughly before handling food and keep food utensils and cooking areas clean
Unlike most other food poisoning bacteria, Listeria can grow at refrigeration temperatures, so ready to eat food or leftovers should never be stored in the fridge for more than 24 hours. Since Listeria grows slowly in the fridge, it will do so only very slowly at cold temperatures so make sure your refrigerator is keeping your food at or less than 5°C.
Avoid refrigerated foods that are past their 'use by' date
Refrigerate leftovers promptly and use or freeze within 24 hours
Always look for cooking and storage instructions on the food package label and follow them when provided.
Cook high risk foods such as poultry, minced meat, sausages, hamburgers and leftovers to 75°C
Cook egg dishes, such as quiche, to 72°C in the centre (or until the white is firm and the yolk thickens).
Test Yourself – how much do you know about food safety
If you would like to find out more about listeria and other bacterial infections or if you would like to test your food safety knowledge take the food safety quiz on the Food Safety Information Council website www.foodsafety.asn.au.
Why use Jaymak
Jaymak Australia Head Office, and our national franchisee network, consistently work hard in all of our cleaning practices, to achieve our ISO accreditation status. We are the only Australian ISO accredited specialised cleaning service to the food industry, and we are very proud of this status. We feel it sets us apart from all other hygiene and cleaning specialists in the Australian marketplace.
Comments are closed.