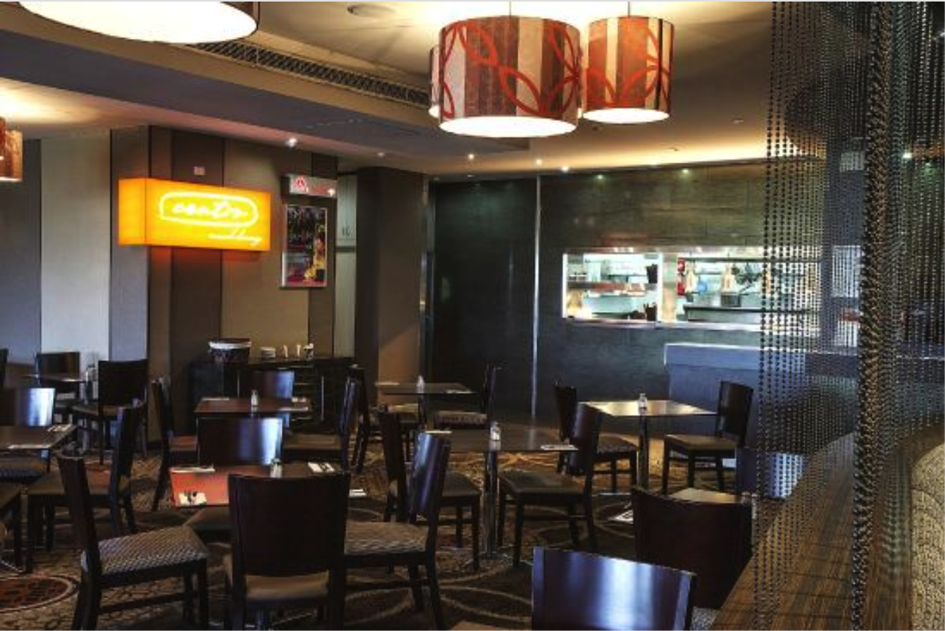 Aussie Aussie Aussie – Oi Oi Oi!
Sporting and recreation clubs are the back-bone of the Australian community. They are places for people to go to compete and get their fitness kicks, but more importantly to be part of something bigger – to socialise, spend time with family and friends and eat and drink!
There are so many positive connotations associated with sports and recreation clubs in Australia that it's simply not worth putting that at risk by failing to provide a clean and hygienic environment. Jeopardising your member's and customer's health and well being, together with your club's reputation and livelihood, is simply not cricket!
Don't let the final siren blow on your Club!
When you stop and think about it, the range and diversity of sporting and recreation clubs in Australia is quite considerable and of course it means they all have different facilities and different requirements. Across the sector, there will be a variety of commercial cleaning and hygiene needs from change rooms to kitchens, from bars to air handling units (AHUs).
But one thing that each of these clubs have in common is that they all have rigourous health and safety standars to comply with. So it pays to recruit Jaymak as part of the team.
Jaymak has experience across a huge range of clubs from golf clubs to football clubs, surf clubs to bowling clubs, even yacht clubs… and Jaymak operates Australia wide as well.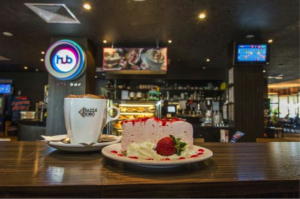 So how can you have your cake and eat it too? What are the top tips to keep on top of sporting club cleanliness and hygiene:
Hygiene Program
Invest in your club, your brand and reputation by using an accredited hygiene and cleaning specialist. It mitigates your risk and gives you the confidence of knowing that you are preparing food in a safe and clean environment.
A hygiene program should include regular six monthly preventative maintenance service involving:
a complete ISO 22000 certified clean of your coolroom including walls, ceiling, door and door seal
cleaning fan units including fan blades, coils, drip tray and unit
organically sanitising cleaned areas
gauging airflow rates and temperature
providing post service "Certificate of Assurance" to support documentation process
providing post service report provided identifying other areas of concern.
Efficiency Program – Achieve best organisational efficiencies
Most businesses – especially sporting clubs – manage a tight budget, so it is important to recognise that a clean business is a cost efficient business.
Clean air conditioning units, cool rooms, overhead fans, ovens, ice machines, refrigeration and even dishwashers will be quicker, more energy efficient, do their job better, last longer and cost you less if they are regularly and properly cleaned.
Not to mention they are less likely to lead to food safety or health compliance concerns.
Compliance
The food services industry is rigidly regulated. The liability penalties are high if standards are not met. Using an accredited provider will ensure that your club is compliant with these standards and if something does go wrong, your risk and responsibility is covered.
Jaymak is the only ISO accredited food servicers provider in Australia, and we are very proud of this status. We feel it sets us apart from all other hygiene and cleaning specialists in the Australian marketplace and makes us a number one draft pick for your team.
Keep Fresh
Keeping fresh from week to week shouldn't only be reserved for your Club's resources on the field.
Keep your precious produce fresh longer in the Club's kitchens with Jayfresh: a slow release system to control airborne bacteria, mould & pathogens.
Trials show berries & herbs stay fresh longer & have extended shelf life….. and it helps with odour control as well.
A Winning Team
When we partner with Clubs, we become a winning team. Don't just take our workd for it – ask some of the Clubs we're working with.
Lee Skerman from Magpies Sporting Club says: "Jaymak have done an A+ job not only putting in preventative mould inhibitor, but cleaning the existing cold rooms to a professional level. We look forward to a long relationship with Jaymak." 
Kinglsey Theiber from Southern Suburbs Rugby League Club (Mackay) says "Our club has worked with Jaymak for a number of years and have always found the service to be outstanding. I highly recommend that the team from Jaymak be incorporated into maintenance schedules of hospitality providers."
Make us your Club's #1 Recruit
Don't put the reputation and livelihood of your business in the hands of non-accredited cleaners. Jaymak is the only ISO 22000 certified company for specialised cleaning services to the hospitality and food service sectors in Australia. Trusting your cleaning needs to Jaymak will result in reduced health and safety hazards, better efficiencies, and a sanitised work environment that meets Australian standards.
Book in a free consultation with one of our expert technicians who will be able to answer any questions you may have and provide an obligation free quote on 1300 529 625 or read about our products and services at www.jaymak.com.
Images: Magpies Sporting Club, Mackay
Comments are closed.