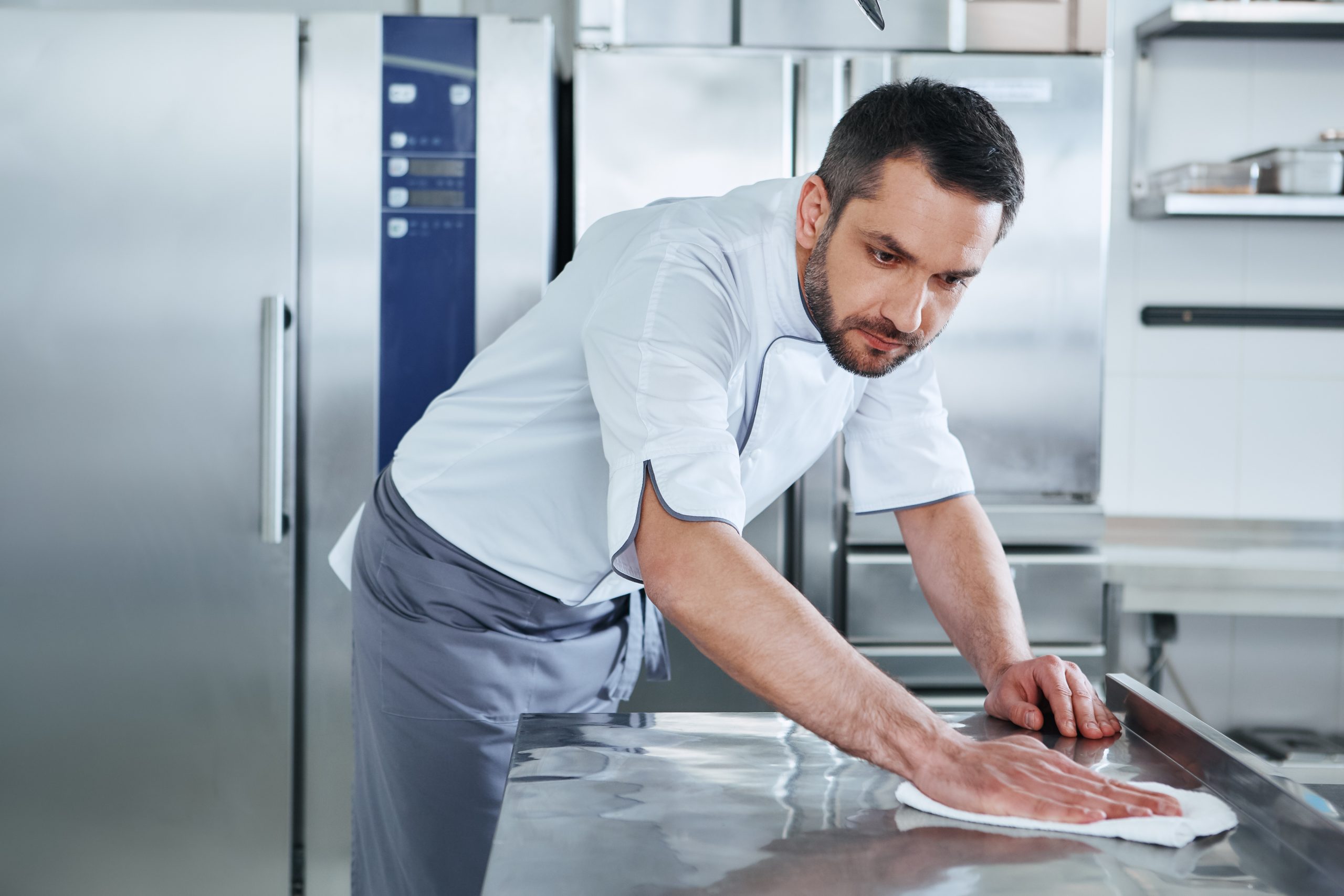 A Food Safe Guide to Commercial Kitchen Hygiene
Keeping your commercial kitchen safe and hygienic is an imperative part of running any sort of food service business, whether this is hospitality, aged care, health care or other businesses where food service is involved. However, the very nature of a kitchen and working with food means they can get very dirty very quickly without proper maintenance.
A dirty kitchen can not only put your customers at risk but can also shorten the lifespan of your appliances if not properly maintained. The key to keeping your commercial kitchen operating smoothly is a proactive approach and a preventative maintenance plan.
Here is your food safe guide to hygiene in your commercial kitchen and how to keep it clean and hygienic.
Prevent Cross-contamination
Cross-contamination can easily occur in a commercial kitchen if proper planning is not undertaken to prevent it. Cross-contamination is when bacteria (or an allergen such as gluten) is spread between food, generally via surfaces and equipment. One example of how this can happen is improper fridge organisation which can allow raw meat to drip juices onto fresh vegetables. This can then lead to food poisoning which can have dire consequences for a commercial kitchen.
One of the easiest ways to avoid cross-contamination is proper fridge organisation and colour coding of equipment (in particular knives and cutting boards). Different types of food prep should be performed sufficiently separate (i.e. don't chop raw meat right next to fresh vegetables, even if using different cutting boards), and hands should be thoroughly washed between different types of food prep.
Prevent pests
Where there is food, there will be pests. It is the responsibility of the venue to ensure that these pests are sufficiently managed to avoid food contamination and wastage. Waste management is one of the basics of maintaining hygiene in a commercial kitchen that can help to prevent pest infestation. Ensure that bins are emptied regularly and bins are cleaned as part of your cleaning checklists. Food should be stored properly and securely away from pests. There should also be an ongoing pest control plan with a professional to ensure that you are keeping unwanted pests out of your commercial kitchen.
Cleaning checklist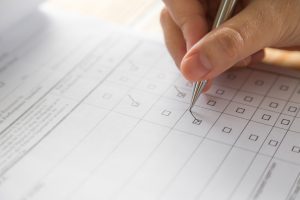 It can be difficult to keep a handle on which cleaning tasks need to be completed in a kitchen, which ones have already been done and which should be prioritised. This is where a cleaning checklist comes in. This can be listed as daily cleaning, weekly cleaning, monthly cleaning. This should be clearly listed and explained but may include things such as:
Everyday Regular Cleaning
Everyday cleaning should include things such as disinfection and cleaning of surfaces and equipment. There are also tasks that should be done frequently throughout the day such as cleaning the grill between foods, cleaning of utensils as required, cleaning of floors etc
Touchpoint Cleaning
Special attention needs to be paid to touchpoints. These are areas that are touched frequently throughout normal operation and may include things such as door handles, light switches, countertops, fridge doors etc. Touchpoints can contribute to cross-contamination or the spread of disease if not cleaned regularly. These should be cleaned frequently throughout the day with a TGA-listed food-grade sanitiser.
Weekly Cleaning
This should be things that get used regularly but don't require everyday cleaning, such as underneath surfaces. Weekly wipeovers should be done on some equipment such as ovens, fryers, grills, cooktops and burners.
Deep Cleaning
Should be done every couple of weeks to a month. This should be a more thorough clean of the equipment that is cleaned weekly. Of course, Jaymak can take care of the specialised deep cleaning for things such as coolrooms, ice machines, dishwashers, etc.
These are general guidelines only and there may be times when surfaces, equipment or appliances need to be cleaned more frequently and may depend on things such as cooking volume, type of cooking and hours of operation.
Engage certified professionals
While it is important to maintain the cleanliness of your venue on a day-to-day basis, it is also important to have a preventative maintenance program managed by certified professionals to ensure that your kitchen stays safe and hygienic, and your equipment is running efficiently.
Jaymak is the only ISO 9001 and ISO 22000 certified company for specialised cleaning services to the hospitality, healthcare, and food industries in Australia and New Zealand. Only trust the reputation of your business and livelihood with certified cleaners!
Book a free consultation with one of our expert technicians who will be able to help answer any questions you have and provide an obligation free quote. Contact us today! We can assist you with an effective, certified and professional food safety management system.
Comments are closed.