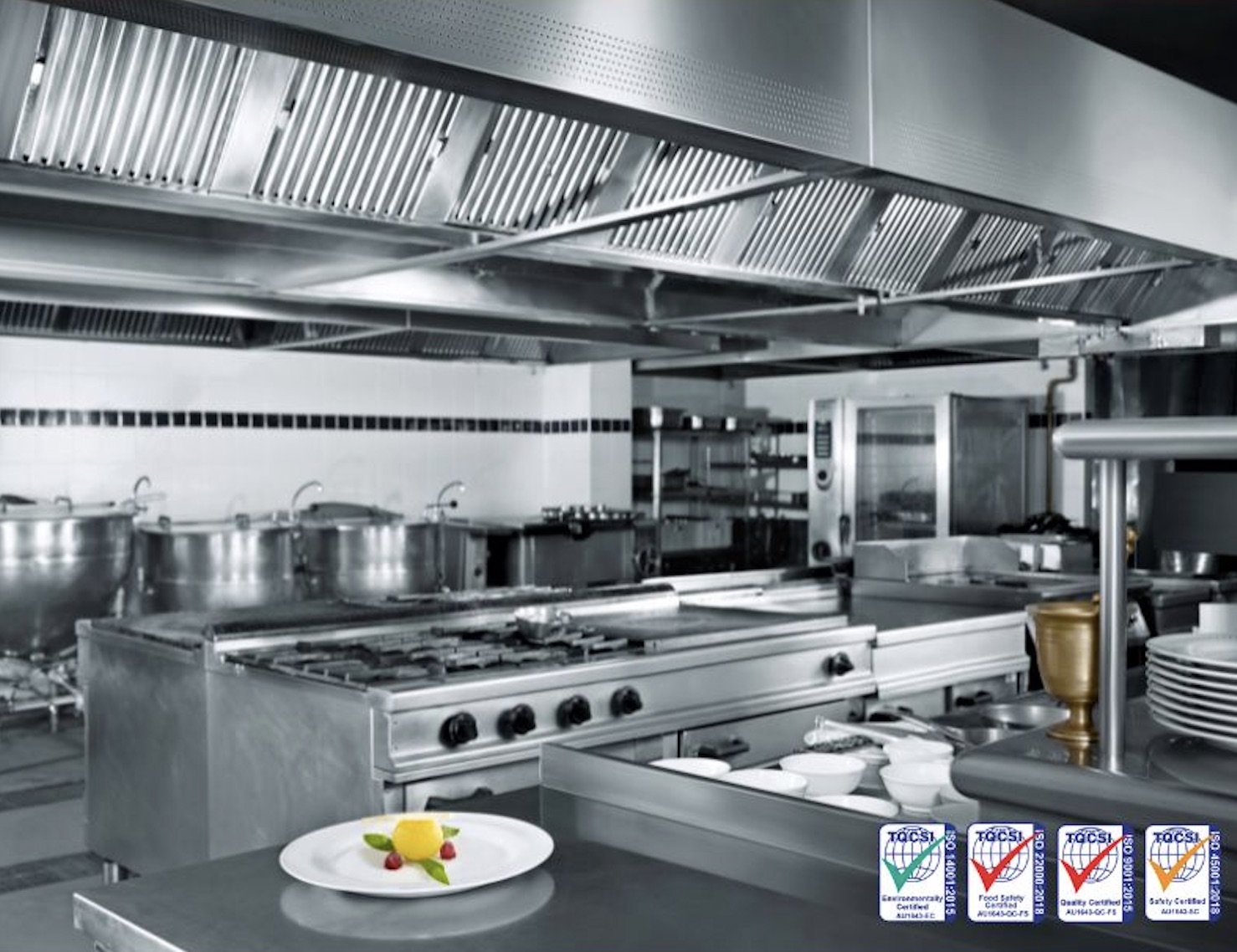 Understanding ISO 22000 Certification
In the dynamic landscape of the food industry, the significance of upholding cleanliness, hygiene, and safety standards is extremely important. This blog post delves into the pivotal role of ISO 22000 certification for businesses and how it benefits your company, brand, and customers.
The food services sector operates under stringent regulations. Collaborating with an accredited provider ensures ongoing adherence to these standards. 
Ultimately, the main focus is risk mitigation. The wellbeing of your customers, and the enduring success of your enterprise hinge on upholding hygiene standards. 
Exploring ISO 22000 Certification
ISO 22000, the Food Safety Management System (FSMS) certification, plays a pivotal role in ensuring the safety of products within the food and beverage industry. This certification is founded on a risk-oriented approach to food safety and follows a framework consistent with other ISO management system standards, simplifying integration into existing management systems.
Key highlights of ISO 22000:
Risk-Based Approach:

ISO 22000 necessitates organisations to embrace a risk-based strategy for food safety. This entails identifying and evaluating potential food safety hazards, prioritising them based on risk, and subsequently implementing measures for control and mitigation. This proactive approach empowers organisations to prudently manage food safety risks.

Hazard Analysis and Critical Control Points (HACCP):

ISO 22000 incorporates the principles of Hazard Analysis and Critical Control Point (HACCP), a systematic method for identifying, assessing, and controlling food safety hazards. HACCP enjoys widespread recognition in the food industry for its effectiveness in ensuring food safety.

Industry-Based Pre-Requisite Programs:

ISO 22000 acknowledges the significance of industry-specific prerequisite programs. These programs, tailored to the food and beverage sector, address fundamental aspects of food safety, including sanitation, hygiene, and quality control. Their integration into food safety management systems forms a robust foundation for ensuring food safety.
Attaining ISO 22000 Certification
Jaymak secured ISO 22000 Certification through a comprehensive application process with TQCSI (TQCS International). TQCSI, established in 1995 in response to Australian businesses' demand for a customer-focused certification organisation, specialises in auditing and certifying organisations across various international management system standards. Formal accreditation from the Joint Accreditation System of Australia and New Zealand (JAS-ANZ) in 1996 attests to TQCSI's credibility and proficiency as a certification body.
Jaymak's distinctiveness lies in being one of the only ISO 22000, ISO 14001, ISO 45001, and ISO 9001 certified companies in the region for specialised cleaning services to the hospitality, healthcare and food sectors. This distinction not only sets us apart from competitors but also underscores our unwavering commitment to delivering the highest hygiene and cleaning standards in the Australian and New Zealand marketplaces.
Our initial ISO certifications were proudly achieved in 2006, when we successfully reached ISO 9001 and ISO 22000 certification, with a primary focus on enhancing food safety management systems, particularly in coolroom hygiene. Fast forward to 2023, we've attained ISO 14001 and ISO 45001 certifications, marking a monumental step that underscores our dedication to environmental sustainability and occupational health and safety.
A significant advantage of our ISO accreditations is the provision of a consistent and internationally recognised standard in hygiene cleaning services for all our clients. Regardless of your location in Australia or New Zealand, our services adhere to the same high-quality standards, offering peace of mind and assuring the safety and cleanliness of your business.
Our Commitment to Excellence, Safety, and Transparency
Jaymak entails access to a comprehensive set of documents that underscore our commitment to excellence, safety, and transparency. 
These documents:
Safety Data Sheets (SDS) for All Chemicals Used: We provide SDS for every chemical employed in our cleaning processes, ensuring transparency and safety.

Jaymak's Compliance Documents: Internal compliance documents demonstrate our unwavering commitment to operational excellence.

Service Technicians' Compliance Documents: Our certified service technicians' compliance documents validate their expertise.

Certificate of Assurance for the Service Performed: After each service, we provide a certificate of assurance, affirming the quality of our work.

Post-Service Reports: These detailed reports offer insights into the work performed, keeping you informed about the cleanliness and safety of your premises and highlighting any areas of concern.

Before & After Photos: Visual evidence of the effectiveness of our cleaning services, allowing you to witness the transformation.

Insurance Coverage: We maintain necessary insurances, providing additional peace of mind and protection when you choose Jaymak Australia.
Jaymak ISO accreditations testify to our commitment to excellence, safety, and environmental responsibility.
Book a free consultation with one of our expert technicians who will be able to help answer any questions you have and provide an obligation free quote. Contact us today! We can assist you with an effective, certified and professional food safety plan.
Comments are closed.